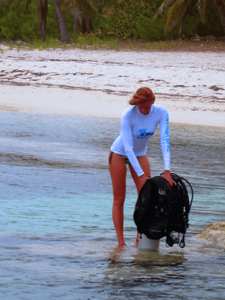 Cayman Brac offers over 30 dive sites accessible via boat or shore. The shallow dives consist of coral reefs surrounded by sand and hard pan and the wall dives, rated as one of the top 10 sites in the world, are breathtaking.
We offer wreck diving in Cayman Brac, including a famous Russian frigate which was renamed 'Captain Keith Tibbetts'. For a fuel surcharge we offer dives to Bloody Bay Wall in Little Cayman.
Shore diving in Cayman Brac consists of 18 sites that are easyily accessible and clearly marked. Most of these shallow sites are also suitable for snorkeling.